"Make a joyful noise unto the LORD, all the earth: make a loud noise, and rejoice, and sing praise." (Psalm 98:4)
The Music Ministry's mission is to bring music to the parishioners of Grace church and the community by leading and coordinating both internal and visiting musical programs, and by leading both the Adult Choir and the Joyful Noise Children's Choir.
Our Music Ministry is directed by William O. Ducworth, Jr., who has held the position of Organist/Choirmaster for 19 years. The Joyful Noise Choir is the children's choir made up of ages 4 to 10 that sing monthly during the calendar year. The choir hosts a Children's Choir workshop annually. The Youth Choir is an extension of the EYC that meets monthly during the calendar year. The Parish Choir is made up of 24 volunteers who meet weekly to lead the music at the main service. Highlights of the year are the semi-annual" Festival of Nine Lesson and Carols" , done in the English tradition on the last Sunday in Advent and the popular "Music of the Night" Concert which celebrates the darkness to light of All Hallows Eve .
Grace Church is blessed to have two fine instruments. The Sesquicentennial Pipe organ was installed in 2001 for the 150th anniversary of the founding of Grace Church. It was built by the distinguished North Carolina firm of C.A. Zimmer Co. and consists of 51 stops over three manuals and pedal.
The choir piano is the Abney family conservatory grand which was a gift of Lebrena Fulp Campbell in memory of her great-grandmother Susie Matthews Abney. The instrument is a 1908 Hardman which has been completely restored for weekly use with all choir rehearsals.
Ministry Members: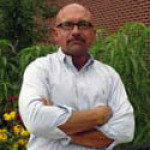 Bill Ducworth– In Memoriam
Choirmaster/Organist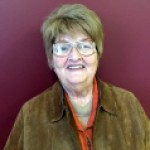 Alicia Hack
Children's Choir Leader